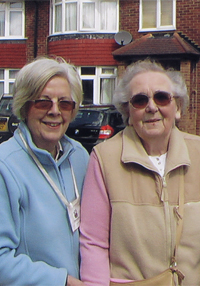 One-to-one Helper.
We have many clients who are desperately trying to maintain independence in their homes but who need regular once a week or fortnightly help to achieve this. This would usually involve doing a list shop or, perhaps, collecting library books.
We try to place volunteer One-to-one Helpers with a client in their locality and in the event of holidays or other personal commitments Care would immediately take over.
This is a role for someone who would enjoy a more personal involvement with just one client.
Register as a VolunteerDuty and Backup DriverDuty Officer
&nbsp
&nbsp