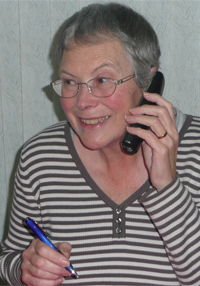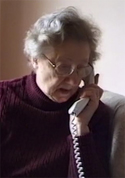 Duty Officer.
The Duty Officer is the focal point for all enquiries to Care in Shepperton. All calls made to the Care number will be answered by the Duty Officer.
The Duty Officer works in his or her own home, calls being switched to their home number by a call redirection system initiated by the Duty Officer at the start of their duties. Duty Officers are normally on duty one day a month, on a day of their choosing. Calls are normally accepted between 9.30am and 12 noon, Monday to Friday only. During the period that Care calls are diverted, the Duty Officer can also receive calls made to their own number.
The Duty Officer will call the Duty Driver at the start of day to confirm the driver's allocated jobs (generally, these would have been notified to the driver in advance) and to book the driver for their next duty day. Calls received will be varied in nature, there may be calls from other Care volunteers regarding their duty days or general enquiries from members of the public, but the majority will be from existing clients requiring transport, shopping, collection of prescriptions, etc.. The Duty Officer will organise a driver, either the Duty Driver on the day in question or, if the Duty Driver is busy, a Backup Driver, and phone the client back to confirm that the job can be undertaken.
The Duty Officer will also make any regular calls to housebound clients to check that they are well and to have a friendly chat.
All calls are logged by the Duty Officer and both client and driver records are updated with details of allocated jobs. These records form part of the Care portable "office" which also consists of a duty roster in which the Duty Officer will record their next day of duty from the available dates. The final task of the day is to pass this office to the following day's Duty Officer; if transport is required this can be arranged with the Duty Driver.
All new Duty Officers receive full training plus ongoing advice and assistance.
The Duty Officer role is an important one in ensuring the smooth running of Care; it is the initial point of contact for our clients; driver resources have to be carefully managed to ensure Care operates efficiently; and important records need to be maintained to ensure that all requests are met and commitments fulfilled. It also provides an opportunity to speak to some very interesting and deserving residents in the Shepperton area and to help them in their time of need.
Register as a VolunteerOne-to-one HelperDuty and Backup Driver